2024 LY Election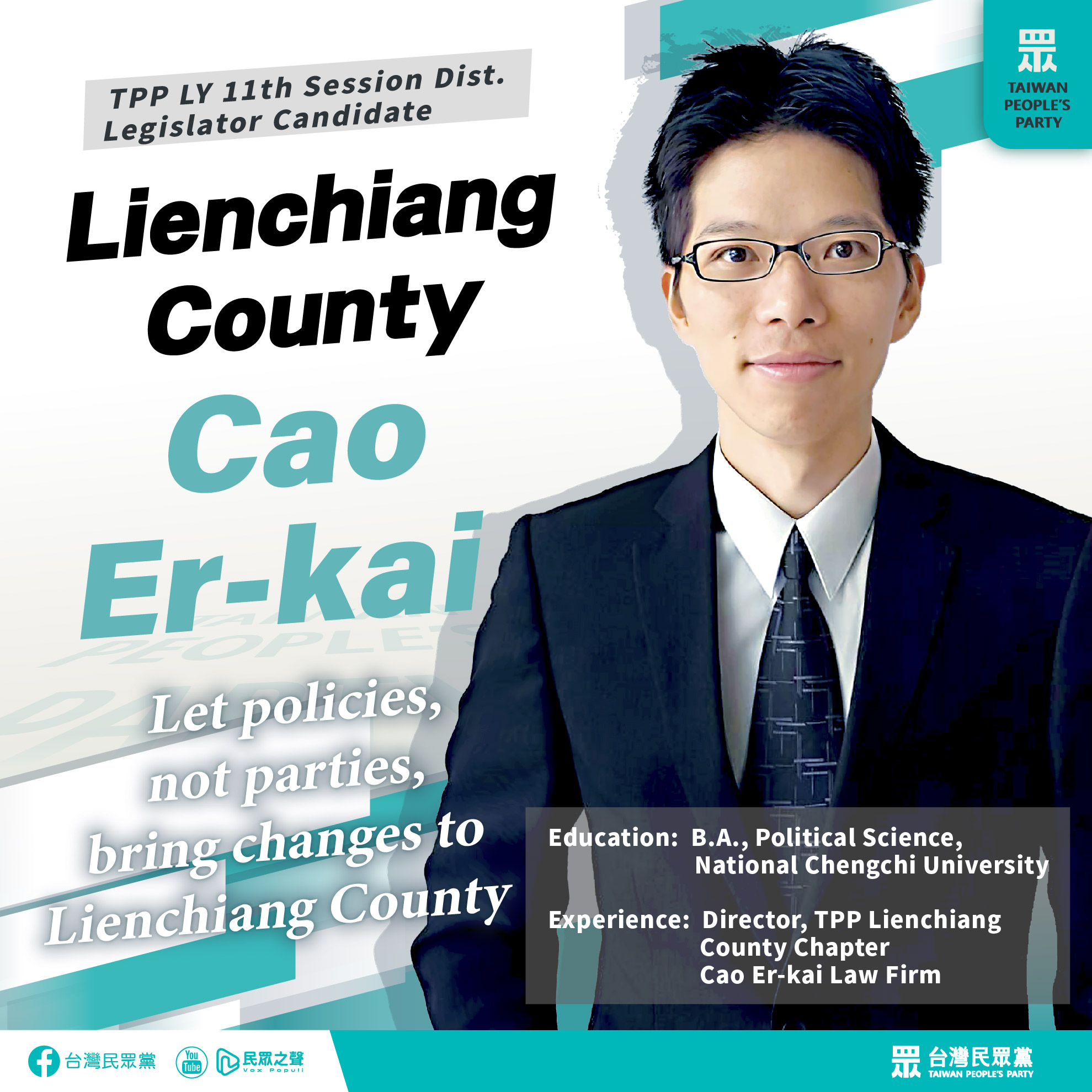 Lienchiang County - Cao Er-kai
Lienchiang County shouldn't be considered any party's stronghold or a challenging constituency. Let policies, not parties, decide the election. Taiwan People's Party's 6th Round of Regional Legislator Nomination is Cao Er-kai for Lienchiang County. He's entering the race as a fresh alternative to the blue and green nominations!
Born and raised in Lienchiang County, Cao Er-kai is very aware of local residents' needs. Eager to be a voice for his community, he envisions securing the Nangan-Beigan Bridge budget, streamlining medical referrals, and introducing industrial reforms to foster and expand youth employment opportunities.
Stepping up requires courage, and there's no overcoming the blue and green monopoly without your support! Cao Er-kai will rise to your expectations and sow the ideals of "open government, general engagement, transparency, and sustainable prosperity" in Lienchiang County.