TPP Official Updates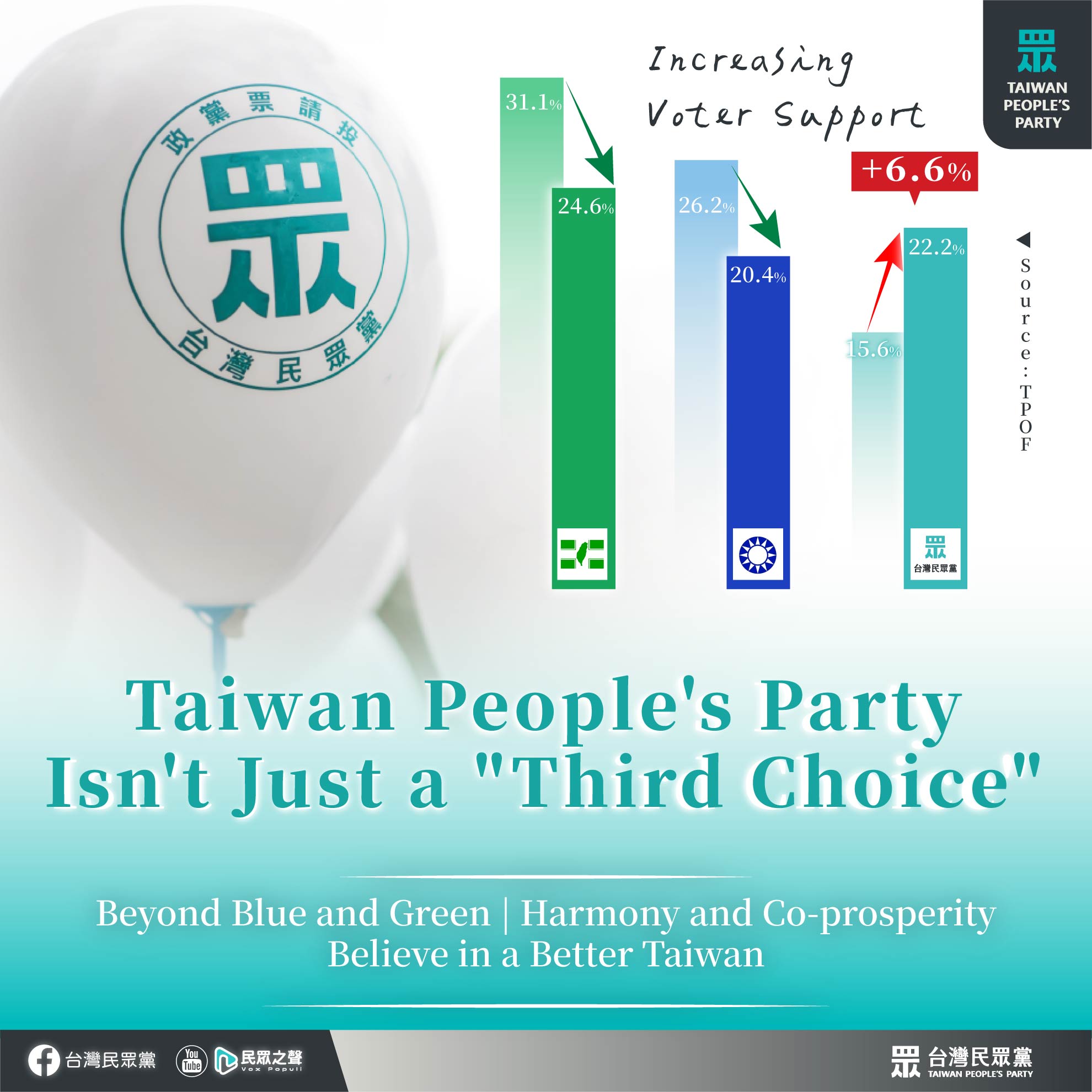 【TPP Official Update】TPP Isn't Just a Third Choice
According to the latest public opinion poll conducted by the Taiwan Public Opinion Foundation in June, though slightly behind the Democratic Progressive Party's approval rating of 24.6%, the Taiwan People's Party (TPP) has reached an approval rating of 22.2%, surpassing the Kuomintang's approval rating of 20.4% and becoming the second most popular party nationwide.
We have sensed the desire for a "third choice" beyond the blue and green, and we know that we will be recognized for doing the right thing. While the recent poll result is encouraging, they are just some numbers. TPP will remain vigilant and continue to work for the benefit of the people.
"Perseverance" is challenging, and "persevering in doing the right thing" is even more effortful. For four years, TPP has been striving to dismantle the barriers built by the blue and green ideologies. Going beyond the blue and green is not the end; our ultimate goals are social harmony, party reconciliation, and cross-strait peace.
"The overall interests of Taiwan and the well-being of the people" are the core principles of TPP. We will not be complacent because of a poll result, nor will we slacken. We hope that in the future, voters will not need to vote reluctantly. TPP is not just a haven for those who distaste the Blue and Green. We will work harder to become the best choice for Taiwan!