TPP Official Updates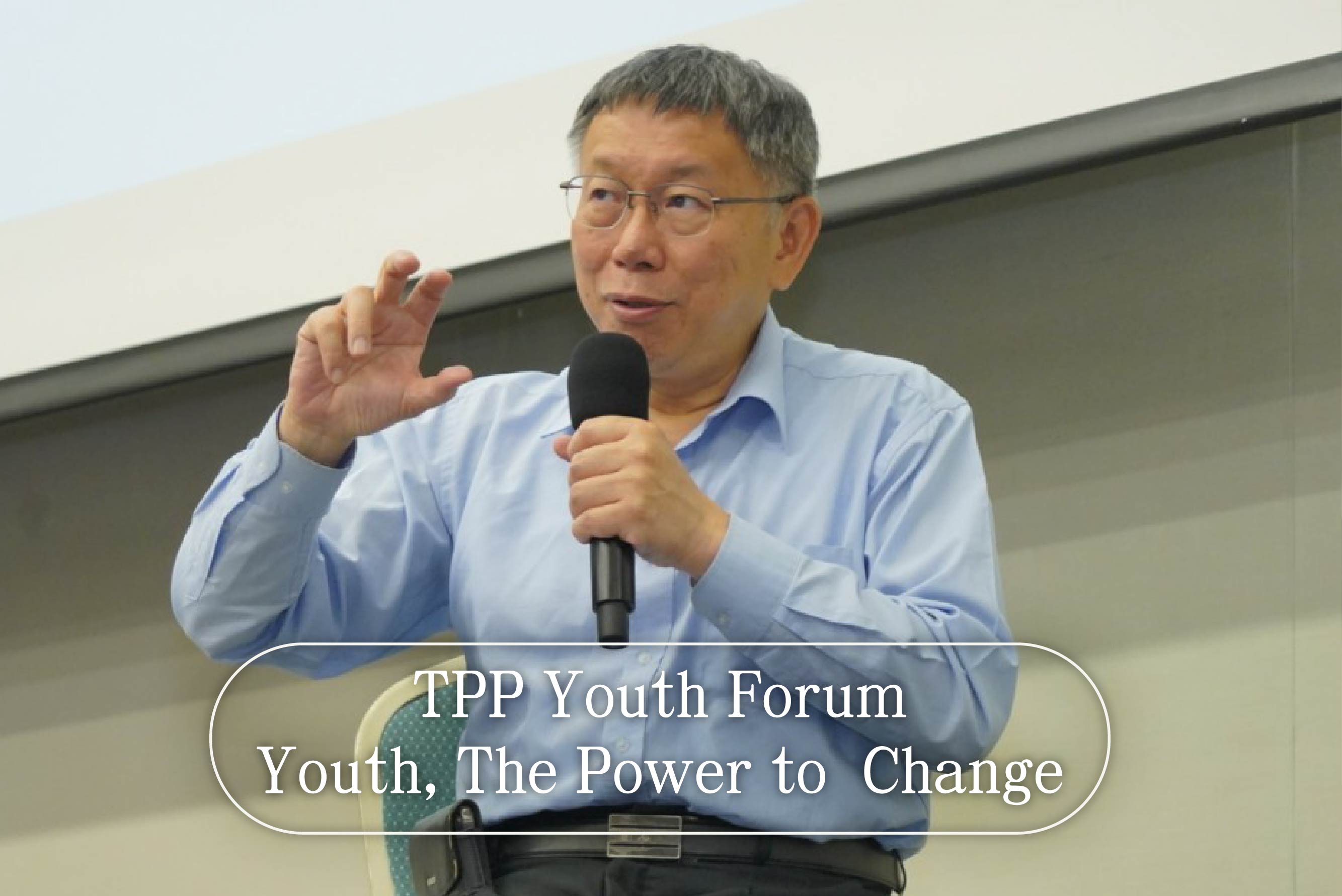 When encountering challenging questions regarding housing justice, pedestrian safety, energy policy, youth participation in politics, national security, and vocational education, Chairman Ko answered each and every one of them without reserve.
We could see sparkles in the eyes of every participating individual and we appreciate everyone's courage to speak up and share their opinions. We will etch these suggestions in our mind and take up the responsibility to reform.

Democratic politics requires practice. Elections and governance are processes of communication. Chairman Ko insists on an open government, public participation, and transparency for creating a society of mutual trust with #IntegrityandHonesty. We shall not be constrained by ideologies and condone wrongdoers, but restore conscience in politics.

The chaotic proliferation of election slogans are rarely put into practice. We will use a rational, pragmatic, and scientific approach to tackle issues regarding unaffordable housing, concerns of getting married, high cost of raising children, hopelessness," allowing the younger generation to regain hope.

Every young person has the ability to define an era, defend our values, an become a wave maker for a #BetterTaiwan. The youth has the power to #Change. Regardless of your background or profession, everyone has the ability to choose the future they desire and lead Taiwan in a progressive direction. We welcome young fighters to join our ranks, let our society hear the voice of the youth, and together, create a massive wave of change for Taiwan!