TPP Official Updates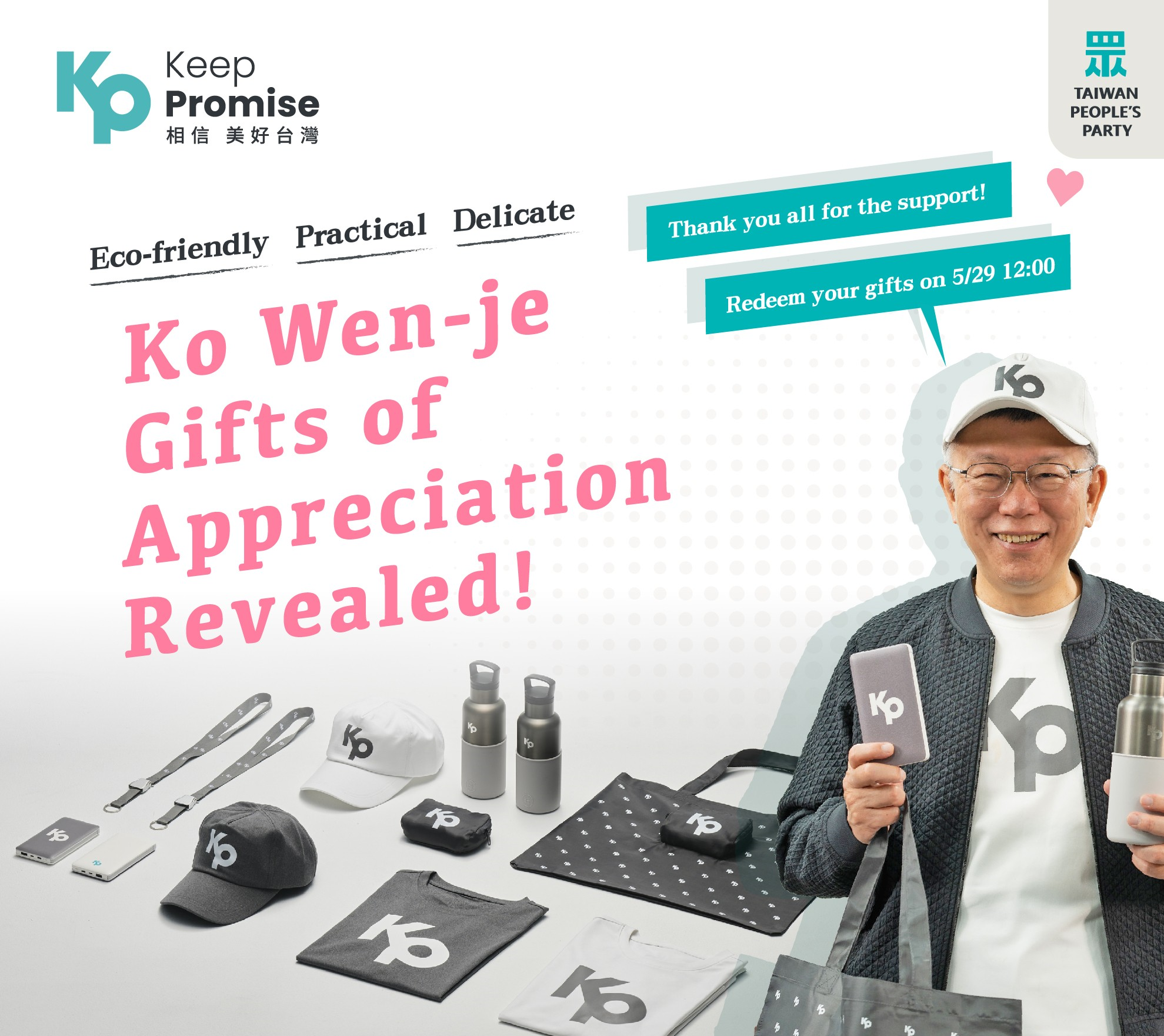 It's finally here! The highly anticipated KP Gifts of Appreciation have finally arrived. Ko Wen-je would like to express his gratitude to all of our dear friends and supporters who have strong faith in us. Ko Wen-je carefully selected 8 gifts, including T-shirts, hats, power banks, water bottles, and a long awaited comeback - the buzzing bag!
These gratitude gifts from Ko are practical, eco-friendly, sustainable and most importantly, are in accordance with our pursuit of "Sustainable Prosperity." We hope that these thoughtfully designed gifts can revitalize your life and contribute to making changes.
Gifts of Appreciation should not be viewed as commercial goods. We must try our best to minimize costs and maximize the benefits of crowdfunding. Each gift can only be redeemed once by each donor regardless of the amount donated.
We promise to value every donation, maintain transparency, and spend only on what's necessary. Only by budgeting reasonably for the upcoming election can we guarantee fair governance in the future. If you resonate with the ideas of the TPP, we welcome you to join us with a heart of gold and strive together.